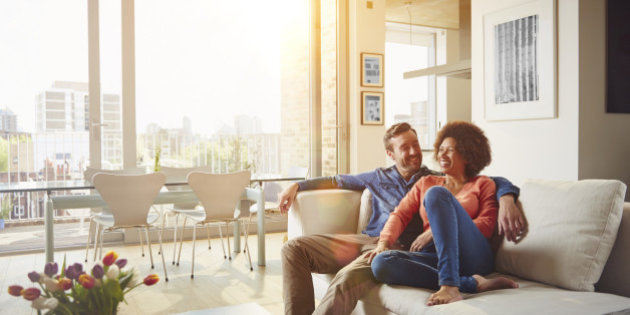 05 May

Condo Living is becoming popular choice for first-time buyers as well as downsizers

Condos are becoming a favourite pick for first-time buyers as low rise homes are getting out of reach, condo living is the new trend in today's world, especially for young professionals and families. However, condos are also popular choices for retirees and baby boomers that prefer to downsize their home. No matter what group you belong to, purchasing a condominium is a proven profitable venture.

Fundamental Tips for First Time Buyers
One of the most important things to consider when buying one of the new condos is the ideal time to purchase. When exactly is the best time to buy a condo? The first thing you need to establish is your needs and preferences. What are your needs, goals, and plans for your dream condo? Most importantly, how much is your realistic and achievable budget for the purchase? There is a long and comprehensive listing of new condos available for first-time buyers. The good news is that you can filter your search for properties that ideally suit your initial budget. Stick to your budget and do not go for the asking price that is way above your means.

New Condos Sale in Summer and Spring is the perfect place for fast-paced, urban living. The rise of new condos indicates the promising future of condos in the area. It is also the perfect time for you to seriously consider and work on your condo-buying project. Take note that spring and summer seasons usually have the highest sales in high rise properties. However, it also signifies that you will be competing with other potential buyers for your dream condo unit.

3 Practical Steps for Effective Condo Buying
Buying a condominium for the first time is a challenging and daunting venture. There are condos that have remarkable features and competitive asking prices. Without the right knowledge for condo buying, you might end up more confused than ever. How do you jump start your condo investment for the first time?

1. Use Multiple Listing Service (MLS)

The online resource is a good starting point for your condo buying research. According to real estate sources, almost 92% of properties, including new condos, are sold through MLS. Condo listings are accessible to the public on the site with complete details and contact information.

2. Hire a Seasoned Real Estate Agent

Choose to work with a real estate agent that is knowledgeable of the area. Condos vary in terms of the location and amenities in the building. An experienced realtor helps you find the perfect condo unit that caters to your needs, budget, and location preference. For Preconstruction buying, you need to hire a VIP Condos Agent who have access to the project in the earlier stage of selling.

3. Know your Mortgage Terms

First-time condo buyers need to familiarize themselves with the terms of their mortgage. Consult a mortgage specialist to understand your mortgage interest rate and other important terms for hassle-free investment.

Condos living imply both luxurious and practical lifestyles and that's the reason why it is a highly recommended housing option. Find the best new condos today with the help of our licensed and reputable condo specialists.