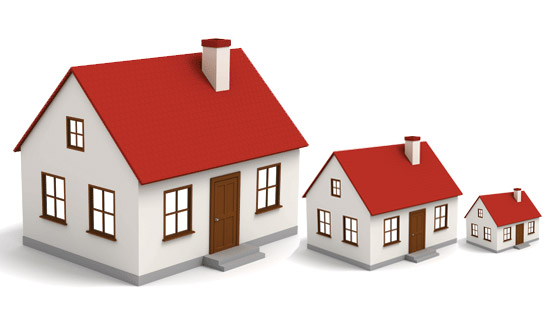 05 Oct

Practical Tips on How to Make Downsizing Work

New condos are your best choice if you are planning for a home downsizing. Why downsize in the first place? Downsizing your home to a condo helps to significantly cut your monthly costs. A much smaller yet quality place to stay reduces your monthly expenses, particularly housing costs and utility bills. You refinance your mortgage and ensure bigger cash flow than expenditures. Therefore downsizing your home makes perfect money sense. High rise living is one of the best options that can help materialize your plans.

Downsizing with New  Condos

There are various choices when planning to make a life-changing real estate downsize. You can sell your home to buy an apartment, townhouse, or condo. You may also rent instead of buying a new unit or you are simply selling in order to move to another state or country. The first step to making your downsizing plans work is to have a clear vision why you are downsizing. Once you are clear about your goals, you can explore countless opportunities for an investment in new Mississauga condos, Toronto Condos or Vaughan Condos.

What are the things you need to know about condos?

The condo is usually connected to luxurious lifestyle. Nowadays, condominiums are also symbols of practical and lucrative living. Don't worry if you have a tight budget for your downsizing plans because there is a condo unit that is ideal for your budget range. Retirees and retiring baby boomers are those who are most commonly looking for a home downsize. Condo living is ideal for everyone, regardless of age, economic status, and lifestyle. The first step to downsizing is to know the condo type, price, location, and future outlook for your next viable investment.

Before buying a condo unit…

Buying a condominium requires you to comply with the monthly maintenance fees. Different developers have their own monthly fees, based on what the condo association has agreed upon. For instance, new Mississauga condos in Square One have maintenance fees that range from 50 cents to 65 cents per square foot. Other locations have their own rates on top of the maintenance costs that the condominium corporation may not cover.

Are you making the right choice with condos?

The condo fees seem quite steep and demanding at first glance. According to condo owners and developers, freehold houses are much costlier if you look closer. Detached homes require you to shell out cash for indoor and outdoor maintenance. Condo living becomes more affordable and convenient in the long run, knowing that you have lesser utility and other household costs.

What about space?

Downsizing from a freehold house to a condo unit significantly changes your living space. However, you can choose from a wide range of new condos that range from one bedroom to multi-room units. You can still enjoy maximum space without the excesses.

How do you make downsizing work for you? Learn the basics of new condos, do your pre-downsize research and consult the experts. Call a condo specialist like us today!